Herbal Magick and Home Remedies
Flowers and their Magickal Uses
Moon Phases and thier Effect on Magick
Links to Many Books of Shadows
Nature/Attributes of the Goddess
Fertility/Pregnancy & Miscarriage Magick
Spells Pertaining to Creativity
Book of Shadows

You may view my BOS, it's in .txt format and will take a minute to open, if you choose to print it out it is approximately 46 pages. Most of the spells are from various places online, but are still reliable. Just click above.



Visit the Humane Society of America
Welcome!! My craft name is MoonCat, combining my guiding strengths, the moon, which guides me on a daily basis, and the cat which guides my heart!
Thank you so much for visiting my page. This page is my contribution to the Pagan Community. I update it maybe two or three times a month, whenever I happen upon information that I deem to be uncommon. Many of the web pages on the internet regurgitate the same information over and over. I have tried to include information that you may not find very many other places if anywhere at at all. I have also included what I deem to be the most important of the Wiccan basics such as color correspondence, the Rede and Rune, etc.
This page is formatted in a way that is meant to make copying/printing as easy as possible. There is a very low graphic content making loading quick and moving around within the site easy. Please feel free to print anything you find here for your own personal use. The only thing I ask is that you do not distribute if for money. The act of passing on knowledge should be done freely and with good intent. Please pass this knowledge on knowing that you are helping another along their path. If you have any questions, or comments please feel free to email me. Blessed Be!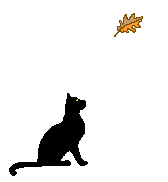 May the road rise to meet you,
May the winds be always at your back,
May the sun shine warmly upon your face,
May the rains fall softly upon your fields,
And, until we meet again,
May the Lady and Lord hold you close between them.